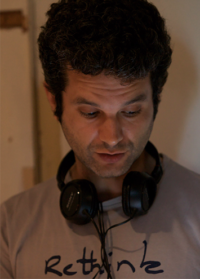 I am a writer/director working in film and advertising. I live between Brazil and London, where I graduated with an MA in Screenwriting.
I started my career as a copywriter in advertising agencies. I have also worked as a creative director for different ad agencies and TV Channels in Brazil before moving into film directing.
Between 2013 and 2019, I worked as a creative director for TV Cultura, one of the most respected Brazilian television networks headquartered in São Paulo.
As a film director, I tend to focus on projects with strong conceptual ideas. I also like to work with actors and on films that require a natural, realistic feel. As a result, I have developed strong relationships with clients who usually need to communicate and reinforce credible social responsibility as part of their image.
My latest film credits include The Fall, a Drama/Thriller set in the Southeast of Brazil and The Last Bath, a Portuguese/French co-production I co-wrote with director David Bonneville.
My previous work include the feature Writers Retreat, a horror film set on Osea Island, UK; The Colt, a short film set in the interior of Brazil; and Gypsy, another collaboration with Portuguese director David Bonneville. The films have been screened and awarded at several film festivals worldwide.